SUBSCRIBE TO THE NEW HIGH YIELD DIVIDEND NEWSLETTER!
OR...
SUBSCRIBE TO THE NELSON EXCLUSIVE PUBLICATION!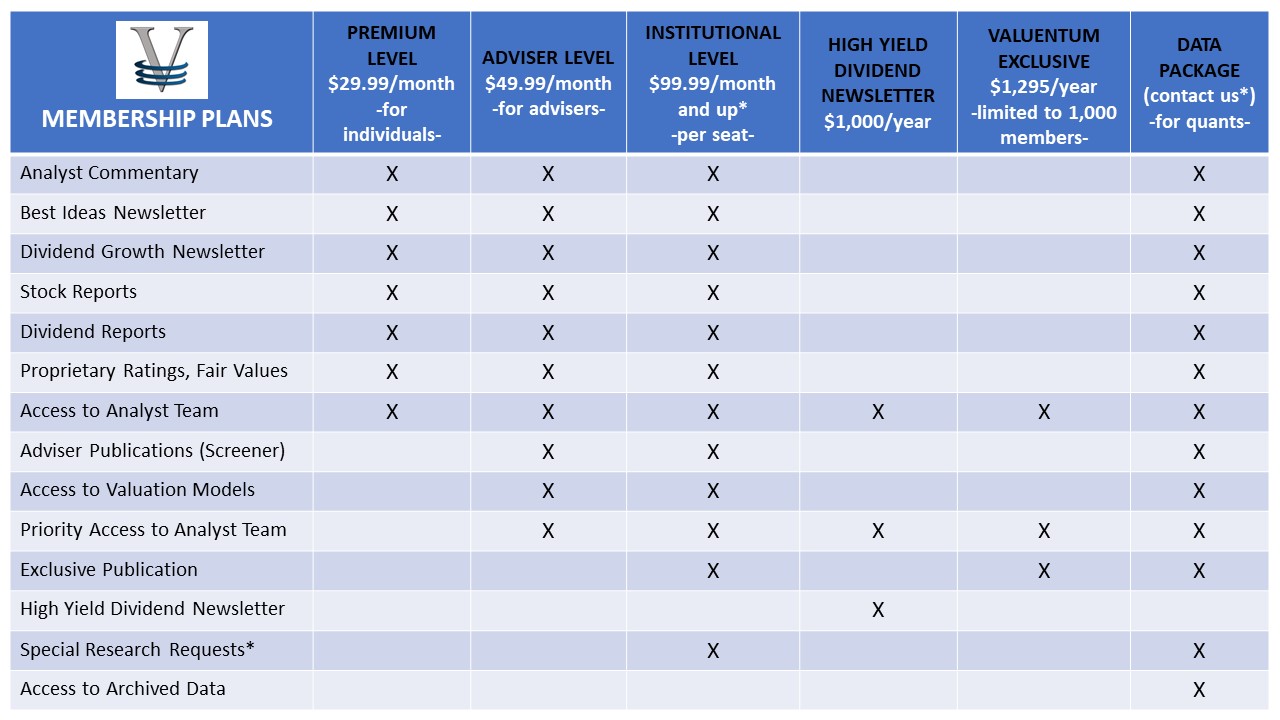 Not only value, not only dividends, not only growth, not only momentum. But Valuentum. We follow over a thousand stocks, dividends, and ETFs. We serve individual investors, financial advisers, and institutions. Join Today! You'll gain immediate access to our premium product and service offering (including articles, commentary, stock reports, dividend reports, ETF reports and more). You'll also receive the Best Ideas Newsletter and Dividend Growth Newsletter in your inbox every month.